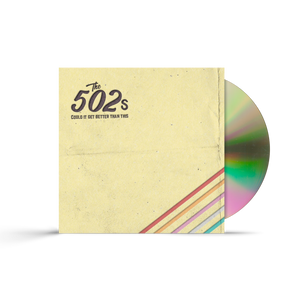 The 502s
FREE - Could It Get Better Than This CD
Regular price
$0.00
Sale price
$20.00
Unit price
per
The 502s' 2nd album is here.. and every time we blast it, an instant grin washes over our face 😃 To celebrate we've printed 500 limited edition CDs... AND you can get yours for FREE today!
Tracklist:
1. Just A Little While
2. I Keep Rolling
3. Feels Good To Be Me
4. Magdalene
5. Hi There Hello!
6. Bad Haircuts
7. Summertime Singalong Vibe
8. Leading Lady
9. Viola Soroia
10. Midas
11. You Belong
In stock and ready to ship!
Items typically ship in 5-7 business days.
You will receive tracking information as soon as your order is shipped.
For any questions about your order, please contact us here!
---